Meet Ryan Kimler. Ryan is the Owner and CFO Guide of Financial Clarity LLC.
Lawsome had the opportunity to meet with Ryan and learn about his financial services firm that offers clarity and guidance to become a more successful business. With a Bachelor's Degree in Accounting and Finance, Ryan is the Founder of Financial Clarity – a Bookkeeping, Accounting, and Financial Services Firm bringing clients clarity and guidance.
The company focuses on giving its clients one clear path to a growing and more successful business. With this approach, Financial Clarity sets up their clients for more revenue, more profit, and most importantly: MORE TAKE HOME PAY.
One of the ways they set themselves apart from the competition is that Financial Clarity provides business owners with a CFO Guide to help them understand what is working in their business and what is not, giving owners the tools they need to take corrective actions to meet their goals and objectives. They help business owners have a transformation from where they are now to where they want to be.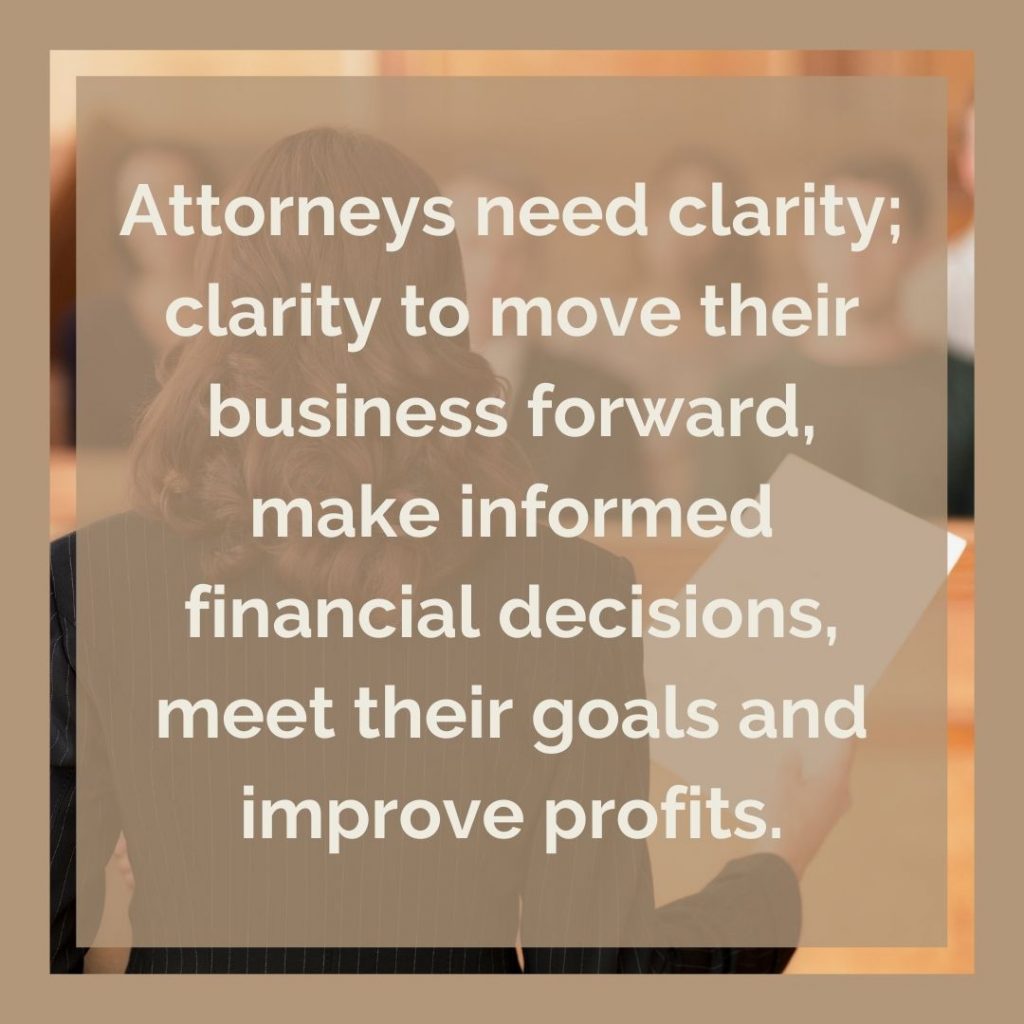 It is pretty clear to see that working with attorneys is a passion of Ryan's. He has found that attorneys seem to be really underserved by the accounting and finance community. Most accountants waste attorneys' valuable time by explaining and reviewing Profit and Loss or Income Statements, and Tax Returns. Instead, attorneys need clarity; clarity to move their business forward, clarity to make more informed financial decisions in order to meet their goals, and improve their profits. Thus, the firm's name was born – Financial Clarity.
A very common challenge Ryan sees is an attorney will hire a generalist, typically local accountant, who is doing the accounting for many other small businesses in their town. Unfortunately, these accountants aren't specialized and don't know how to best help a law firm like yours. What sets Financial Clarity Accounting Services apart is that we provide specialized, custom solutions for law firms and attorneys.
IN CONCLUSION:
Financial Clarity really acts as a guide. First, they offer a free business assessment to identify exactly what is holding you back from making more profit and cash flow. Then they build a Scoreboard around several key performance indicators to track in your law firm. Finally, they use the KPIs and Financial Analysis to develop objectives and an action plan. This gives law firm owners their MOST important next steps to complete in the next 30 Days. All while keeping the owner's long-term goals and plan at the forefront. This gives owners one clear path to reach their goals.
If you are interested in a Free Business Assessment, book a call with Ryan.
Are you ready to be Lawsome? Contact us and book your appointment today.